March 2021
RW 139
Ascension/Pentecost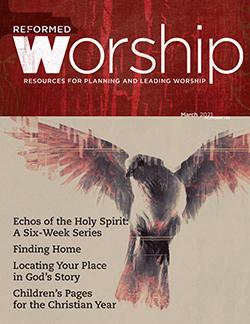 Articles in this issue:
Do not let your hearts be troubled.

Some time ago, I was on a hike with a group of friends.

"Let not the needy, O Lord, be forgotten.

God's Work, God's Rest, Our Rest

Throughout 2020 I stayed in touch with quite a few pastors, from the days of the initial lockdowns in early spring all the way through tentative at

A poem by Jan Richardson.